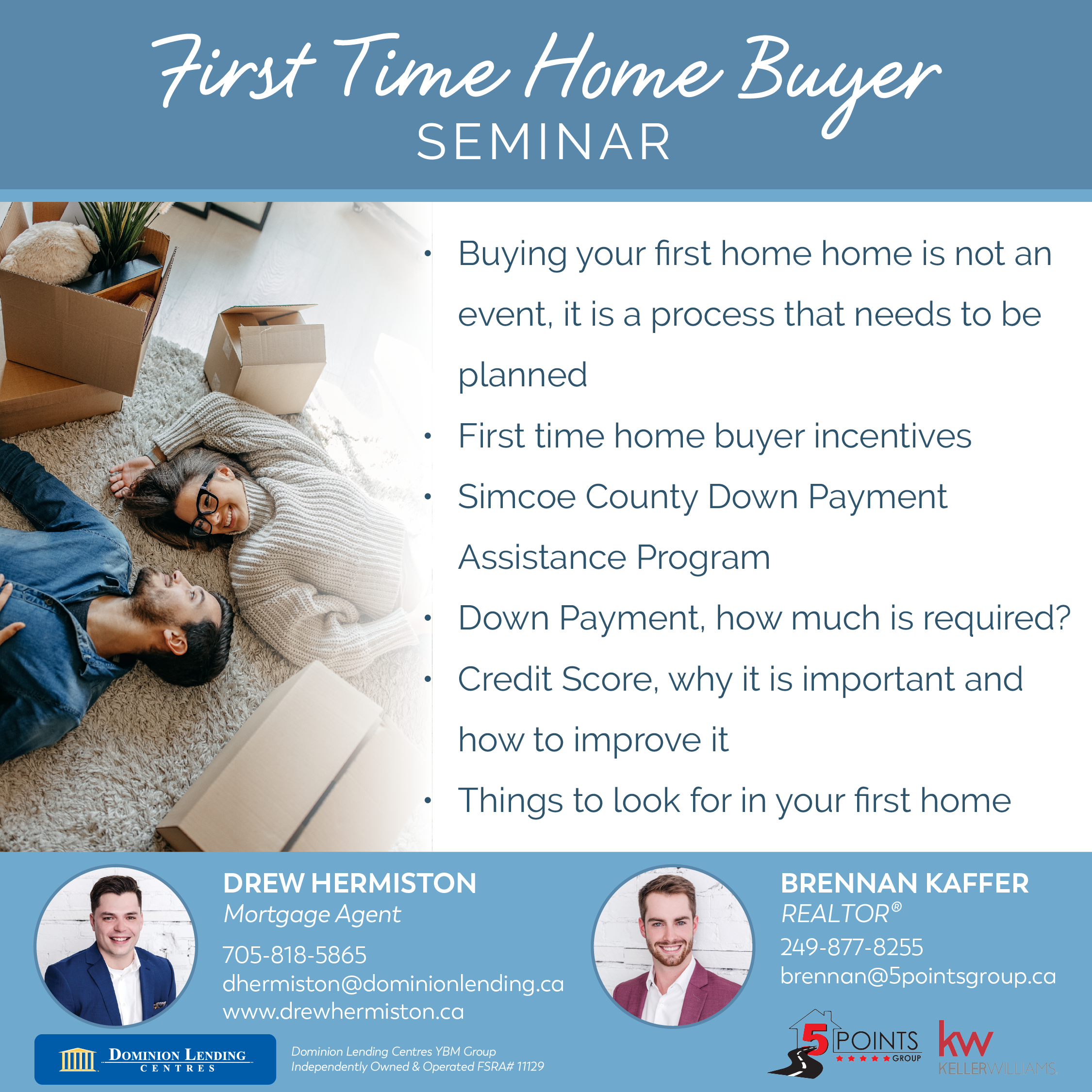 In this seminar, Brennan Kaffer and our finance/mortgage expert Drew Hermiston discuss the process of buying your first home and outline common issues that first time home buyers come across during the process. Drew will discuss credit scores; how to obtain yours, what affects it and how to make yours stronger. Drew will also discuss the role of the mortgage agent, how they will help you and why it is a good idea to not only us a mortgage agent but also how important it is to approach them early in the process. Brennan will discuss the role of the real estate agent, strategies and tools to use when searching for a home that suits your needs. Brennan will also give a short explanation of the forms you will encounter when purchasing a home.
This only scratches the surface... if you are interested in buying your first home, Drew Hermiston and Brennan Kaffer will provide plenty of information to get you on the right track!
All of this information is available for FREE! Copy and paste the link below into your search bar or click
HERE
to access our first time home buyer seminar using the passcode below!
https://us02web.zoom.us/rec/share/oiAVZ3P4F67ArNoJjarZ-PSDjFFmAuFLXgwhXlqNA4-oUdP-p3Nhc14VI-8MXGGh.ivsXcpJx5IMxThPN?startTime=1667949120000

Passcode: 9.=9vPuR