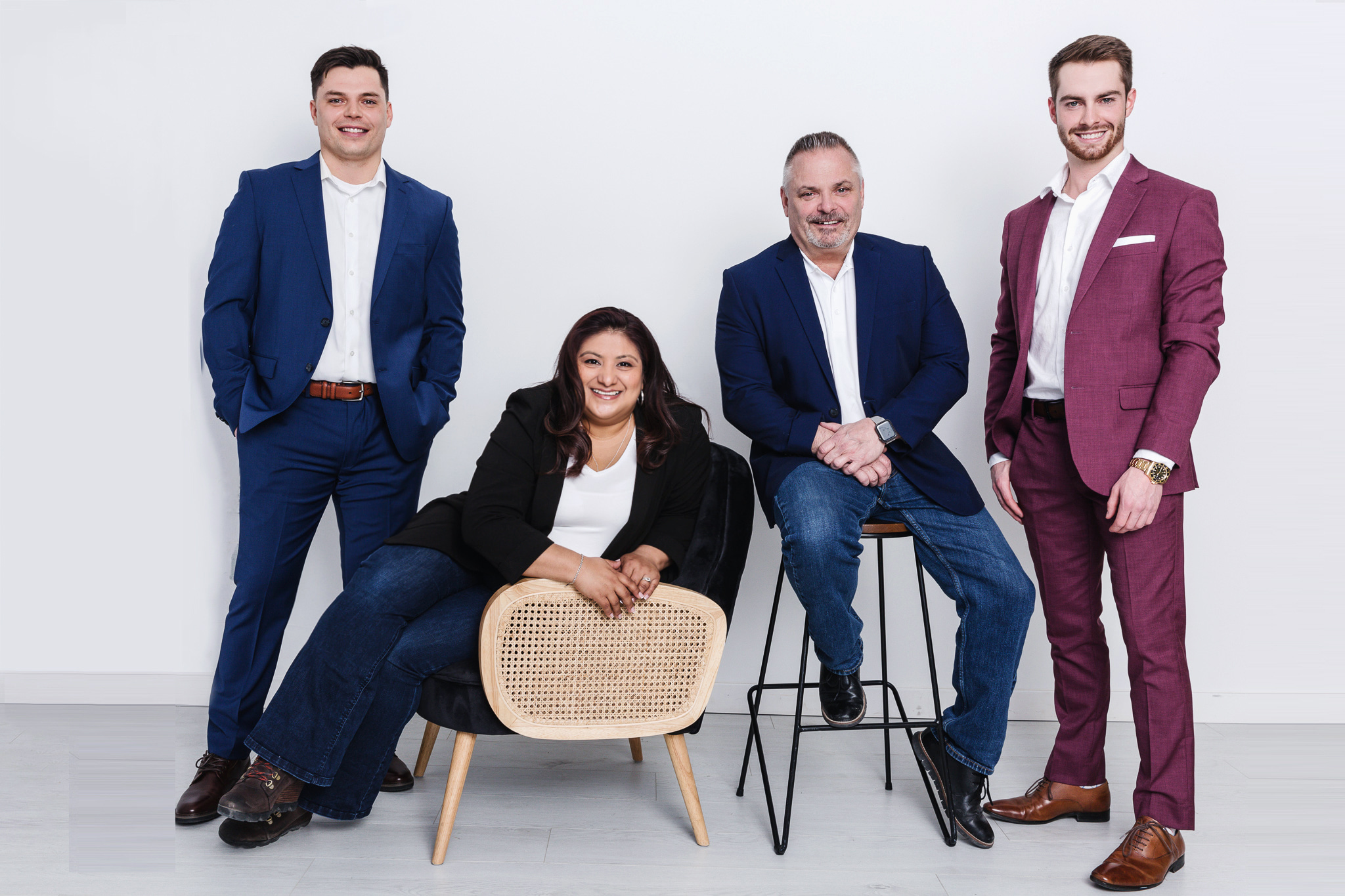 Andrew Hermiston
Broker
705-985-4376
705-985-4376
andrew@5pointsgroup.ca
Andrew has lived in Barrie and has worked in the Service Industry locally and in the City of Toronto since 1985. Andrew and his wife Marnie have raised their family of 4 children here in Barrie and over the past 35 plus years he has been very active volunteering in the community. Marnie is a Teacher with the Simcoe County District School Board, recently having accepted a position working for the School Board as a Special Education Facilitator Andrew built the 5 Points Group to service real estate clients at the very highest level. Our business is primarily referral based, which means that 90% of our new clients are referred to us by our rapidly growing client base. In 2021 Andrew was recognized as the #1 Individual Realtor by Sales Volume in our local Brokerage of over 130 Agents and in the top 1% of Keller Williams Realtors in Canada. The 5 Points Group has been awarded a spot on the Top 20 Teams in Canada by Keller Williams Nationally. In 2021 Andrew received the "Angel Award", given to the Realtor who gives the most back to our local community.
Brennan Kaffer
Sales Representative
249-877-8255
249-877-8255
brennan@5pointsgroup.ca
Being ambitious is a part of Brennan's nature and he will work twice as hard to accomplish his goals and succeed. With Brennan's athletic abilities he gravitated towards a multitude of sports, with representative hockey and soccer being his main two. He loved the competitive and challenging atmosphere and always gave it 110%. Brennan graduated with an honours business degree from Brock University and a major in international business. During his last year of university, he decided real estate is where he wanted to start his career, knowing there is no ceiling on success. Driven and motivated to triumph in the real estate world, Brennan is considered a go getter in the way he pursues business. He has no fear in cold calling, door knocking and bringing up real estate conversations in any place. Being patient and able to understand his client's needs is something he takes seriously. Brennan will take his time to get to know you as a person, "real estate is more than selling and buying homes, its about creating a long-lasting relationship that goes beyond the transaction which I want to be known for." Going above and beyond, working hard, and obtaining results at the highest level is something Brennan will do for all his clients.
Drew Hermiston
Mortgage Agent
705-818-5865
705-818-5865
NMLS#: M20000830
dhermiston@dominionlending.ca
Drew was born and raised in Barrie and has grown to develop a real appreciation for the area. When Drew first started as a mortgage agent, he was an assistant for one on the top Mortgage Brokers in Canada, working on hundreds of mortgage applications per month. This experience has given him the confidence to go out on his own to provide his clients with top notch mortgage product knowledge and assurance that they are in the best possible mortgage they are qualified for. It is his goal ensure his clients understand the mortgage process and have open communication even after the mortgage has closed. Drew is a fully licensed Mortgage Professional that works with a wide variety of Canada's leading financial institutions. He is here to help you find the best mortgage available based on your financial needs.Whether you are buying a home, acquiring an investment property, renovating or your mortgage is renewing soon, he is committed to ensuring you are provided with the right solutions for all of your financial needs.